I might be a little behind on the times but I just started watching Black Mirror on Netflix and sadly I am hooked. I'm a but of a TV hoe and this is like the sweetest of all sweet spots. Contrary to what I thought, this is not a show about how social media ruins people's lives (is that a real thing?). But anyway – let's dig right into episode 1 – the one where the world is run by social media and perception aka present day America.
So we start off with our main character – let's just call her Jessica, and Jessica is a real basic bitch.
But with a little bit of a shy side
So the episode opens up with her running and this bitch is on her fucking fun, swiping left, swiping right, up, down and all around. Like hello can you pay attention to the road please?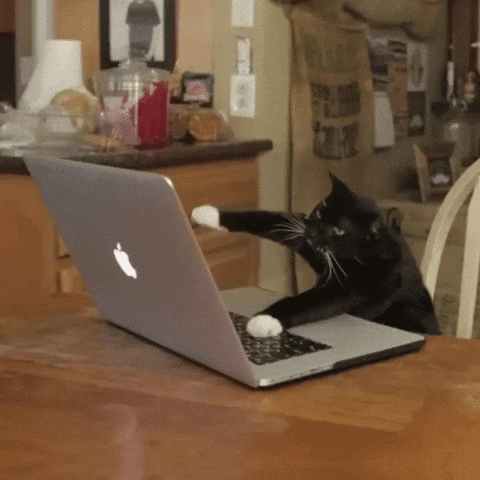 So she finally takes a break and we see she's rating people non-stop, so I'm like ok, maybe she's looking for a hot date. Whatever. Next scene, she's still on her phone, swiping again, cut again to some bakery and EVERYONE IS ON THEIR PHONE, swipe, swipe, swipe. Very confused at this point.
Finally Jessica sits down and starts to eat her breakfast, but not before she takes another damn photo.
and we see that she's updating it to her profile and waiting for people to star it, so her rating can go up or down. Then she looks up and we finally see that everyone has a little rating next to their face and with each interaction you rate someone 1-5 stars and with each rating your score goes up or down.
So Jessica – clearly is trying to get more points with each interaction – boost her score and therefore become more likeable.
WOW DOESN'T THIS SOUND LIKE SOME REAL WORLD SHIT. Already this show is amazing.
So she goes to work – at this weird ass place and one of her co-workers comes in looking frazzled AF.
He has a tray full of smoothies and is trying to win back everyone's hearts after a bad break-up with his BF, where clearly everyone took the BF's side.
We find out through some whispers that if his score goes below like a 2.8 he won't be able to get into the building or something. So now we see, the stakes are HIGH in this game we call life.
Back at home things with Jessica are rough – she lives with her brother who is like a 3.7 (while Jessica is a 4.2) and she's trying to get into this super cool housing program where you need at least a 4.5 or higher to be accepted.
All very confusing. Anyways – Jessica is like on a mission to make sure people like her and meets with some numbers advisor so see what will make people like her. "be genuine" he says.
"Ok"
So she continues to be the fuck hoe that she is and sucks up to every person she see's, yet in a moment of weakness she decides to post a photo of this ugly ass stuffed animal she keeps on her desk.
So she uploads this monstrosity and this random girl Lauren Nicole or whatever likes it and she's super pumped. Next scene she's cooking some weird eggplant looking stuff and Lauren facetimes her.
SO it turns out that Lauren is like a 4.5 or something and that they used to be friends and now Lauren wants Jessica to be her maid of honor, even though they haven't spoken in like forever and her brother is like 'yo jessica are you for real?, you're gonna fly to this tiny ass island and be her maid of honor even though she was a big fat bitch to you?' and Jessice ala Lacey (I just remembered her name) is like yup.
byeeeeeee.
So the day comes when its time for her to leave and this is where things start to go down for Lacey and the beginning on her great descent.
Her little score point thing starts to go down because she

bitches out a TSA employee
run's into a 4.8 and causes her to spill her drink
misses her first taxi
chats like a whiny bitch on the phone the whole 2nd taxi ride
SO now she has to rent a car and drive 9 hours to the island in a shit ass car because her score is so low.
So she's driving but this car is old as fuck and she doesn't get very far, the car gives out and she has to hitchhike. BUT because her score is now like a 2.3 or whatever no one will help her. Until we meet, Olga (not sure if that's her real name)
and her score is literally like a 1.2 and Lacey is like
Please don't kill me but ok. So they're driving along and Olga is telling her about how she used to be a 4.7 then her husband got sick and she basically lost her mind (and her score) and how Lacey should just fuck the man, and Lacey's like.
So finally Olga's like 'ok I'm going this way so you gotta go, but good luck at the wedding'. So Lacey is getting ready to arrive at the wedding and Lauren calls her and is like 'sorry your score is too low to speak at my wedding, I only wanted you because a low 4 was good for my image blah blah' and Lacey is like.
I will show up at you wedding anyway. And that's just what she does. Only instead of looking like this.
She looked like this
And those high 4's were not impressed.
She proceeds to give a very truthful speech about how Lauren is basically a fuck hoe, who always puts her friends down etc. etc. THEN when Lauren's husband tries to stop her she threatens to stab everyone.
At this point the police are called, Lacey is thrown in jail and she is finally without her phone thing.
So now she's locked up in jail and starts stripping.
Then this guys across the way starts yelling at her and they get into a weird yelling match, but they realize they can say whatever they want and not worry about getting rated.
It's all very liberating and telling of the times and just a great episode/show overall and very telling of our society as a whole.
The End.