Warning: Spoilers ahead
So the other day I went to see Girl on the Train, starring Emily Blunt, 2 blond girls and 3 dark haired guys
side note: there were no black people in the film.
Anyways the movie starts out and Emily Blunt is a MESS.
She's drinking everyday on the train.
Like everyday.
Like one scene this women comes to sit down next to her and she tries to be like 'omg your baby is so cute can I touch him'
and the mom is like yo, you are WASTED at like 2:30pm no.
So we see this for a little bit, then we realize that not only is Emily a hot ass mess but she's also a bit of a peeping Tom. She stares at this one super hot average couple like everyday.
She's like obsessed with them and watches them all the time and is like "wow they have a love that like everyone wants blah blah", they're perfect and amazing, but of course they're actually not, she's seeing a therapist because apparently her husband is crazay and controlling etc.
Another sidenote, if any of you have ever ridden on those Metro North trains you can hardly see into people's homes,unless it's going super slow. So I'd just like to point that out.
Anyways.
We also find out that Emily is particularly fascinated with these amazing couple because they live right down the street from her ex and his new hoe, who we will call blond girl #1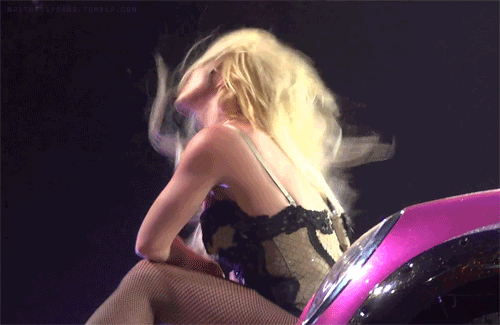 Now shit gets real,  Emily is a fucking mess because her husband cheated on her with blond girl #1 and moved her into the house and it drove Emily to drink and be fucking insane.
So now things start to make sense, she rides the train to the city everyday to pass by her old house where her old boo and new boo thang are together and to stare at the new young hot couple that she wishes was her.
Got it?
So one day Emily is being her usual peeping tom self on the train
and she see's something that sets her the fuck off, it's blond girl #2 with someone who is NOT her man.
She fucking loses it and like almost gets off the train, but decides against it I think, but nevertheless is like really fucking upset.
So she gets to the city, or wherever and is like lets. fucking. party. and proceeds to get wasted with her friends.
Like she is hammertime.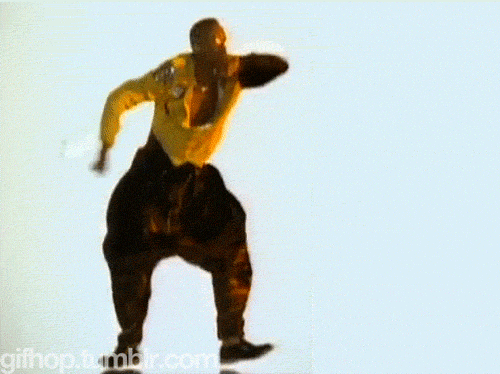 So she gets back on the train, and is quickly approaching the stop where both blonde girl #1 and #2 live AND SHE GETS OFF.
THIS CRAZY WOMEN LITERALLY GETS OFF THE TRAIN AND STARTS WALKING TOWARDS THE HOUSES.
At one point she thinks she see's blonde girl #1 who's now married to her ex and FOLLOWS HER UNDER A BRIDGE, and of course like any good movie, the screen goes to a blackout.
and everyone in the theater (or at least me, because I didn't read the book) is like.
What. is. happening.
So the next day or whatever, Emily wakes up in her room and she is like a disaster. Like I know I said she was a mess before but this bitch is on a whole new level of fucked-upness.
She's bruised, barf in her hair, blood, clothes tattered, eyes bloodshot, like not even if your worst blackout have you woken up looking like this.
So she's like oh sweet baby Jesus wtf did I do.
So at this point I think she tries to give up drinking? I can't exactly remember, you know how the middles of these movies get a little fuzzy but I do know for a fact several things happen.
she starts going to AA
We find out she just rides the train back and forth, and doesn't actually have a real job
Her roommate tells her she has to leave
She randomly tries to steal blonde girl #1's baby
Blonde girl #2 is found missing, then dead
Turns out blond girl #2 was having an affair with her therapist
So we start getting into a bit of the story and we see flash backs of Emily's marriage with her old boo and it's not good. They try to get pregnant (which btw I hate that phrase, it was just her trying to get pregnant, it's not like he's carrying the child) so she's trying to get pregnant and she can't so it kind of leads her to drink and she becomes a slopfest galore and we also get flashbacks of blond girl #2 with her therapist and see how she like slowly seduces him and it's all very sad.
So at this point the police have questioned Emily and her roommate is like you are actually worse than I thought and you MUST leave now – so logically Emily goes to the dead blonde girls husband and is like "hey I used to be your wives friend, she was having an affair with someone, I saw it from the train (red flag) I think I can help, and like the dumbass he is, the husband is like yea, sure whatever, COOL.
Fucking idiot. because clearly Emily was never friends with your wife and also does not have a job.
So they kind of become friends and she starts hanging around his house AND let me also add that this whole time Emily is obsessively calling her ex husband, like 27 times a day, calling the house, the whole nine yards. Ok back to present so yes, Emily starts hanging with the dead girls husband and one day he eventually finds out that she's basically cray and was seen getting off the train in the same area as where his wife was found dead.
That's right bitches, the blackout that we didn't see was actually Emily seeing a blonde girl, and running after her, then blacking out. A mere 20 mins later blonde girl #2 was found dead in the woods. So now Emily is like
  Was that me?
But she can't remember because she's in a constant state of drunkenness. So in a strange twist she starts going to the therapist that blonde girl #2 was having an affair with (because why not?) and stops drinking and slowly starts to get her shit together. So one day she's taking the train home and runs into her ex's old boss and she's like 'Hey girl, I'm so sorry about ruining your party that one time" and the boss is like listen hoe, ain't no thang your husband was a fuckboi supreme, we're so glad you gt rid of him especially since he was fucking everything that walked'
AND THEN SINCE FOR THE FIRST TIME IN LIKE FOREVER SINCE SHE'S SOBER EMILY REALIZES HER HUSBAND WAS DOING THE ABSOLUTE MOST.
She's like holy shit – that time when I thought I came after him with a golf club, it was HIM
That time when I got drunk at the bosses holiday party and thought I ruined everything, it was HIM
He twisted all me memories and made me think I was having a 2007 Britney Spears meltdown but in fact it was him that was le worst.
It's about to be on and poppin.
MEANWHILE back in sweet town USA, Blond girl #1 who is now married to Emily's ex is doing what all side pieces turned main pieces do….snooping.
So she finds a burner phone in his bag which is like dead giveaway #1 that you're creeping while she's sleeping and she goes to check the messages AND LO AND MOTHERFUCKING BEHOLD THE VOICEMAIL BOX BELONGS TO DEAD BLONDE GIRL #2.
Now if you're like me at this point you are confused AF. so I'll break it down for you
Emily's ex was having an affair first with blonde girl #1 and now with blonde girl #2 – blonde girl #2 is dead, why else would the ex have a dead girls phone? oh that's right. Because he killed her.
Now this review has already gone on long enough so let me wrap it up, in the following order here's what happens next.
At the same time that blonde girl #1 realizes her husband killed blonde #2 so does Emily
Emily (after coming to the realization that her husband is an abusive psychopath) tries to come and warn #1 about the abuse
We get a flashback that confirms that the ex did in fact kill #2 because she was pregnant with his baby and he doesn't want it.
Emily comes to the house to warn #1 about her husbands shitty ways
The ex knocks the shit out of Emily and tries to kill her
Emily ends up killing the husband while #1 watches
Big fucking sigh of relief.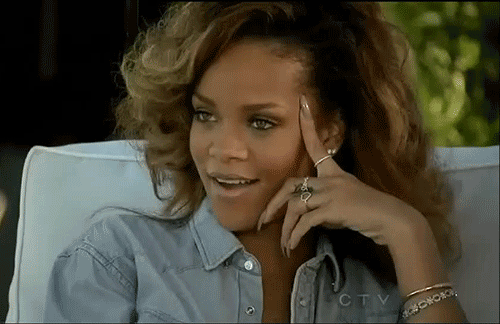 And that ladies and gentlemen is Girl on the Train.